Plezmo Tablet & Desktop Application
Rebuilding Smart Coding Platform for Children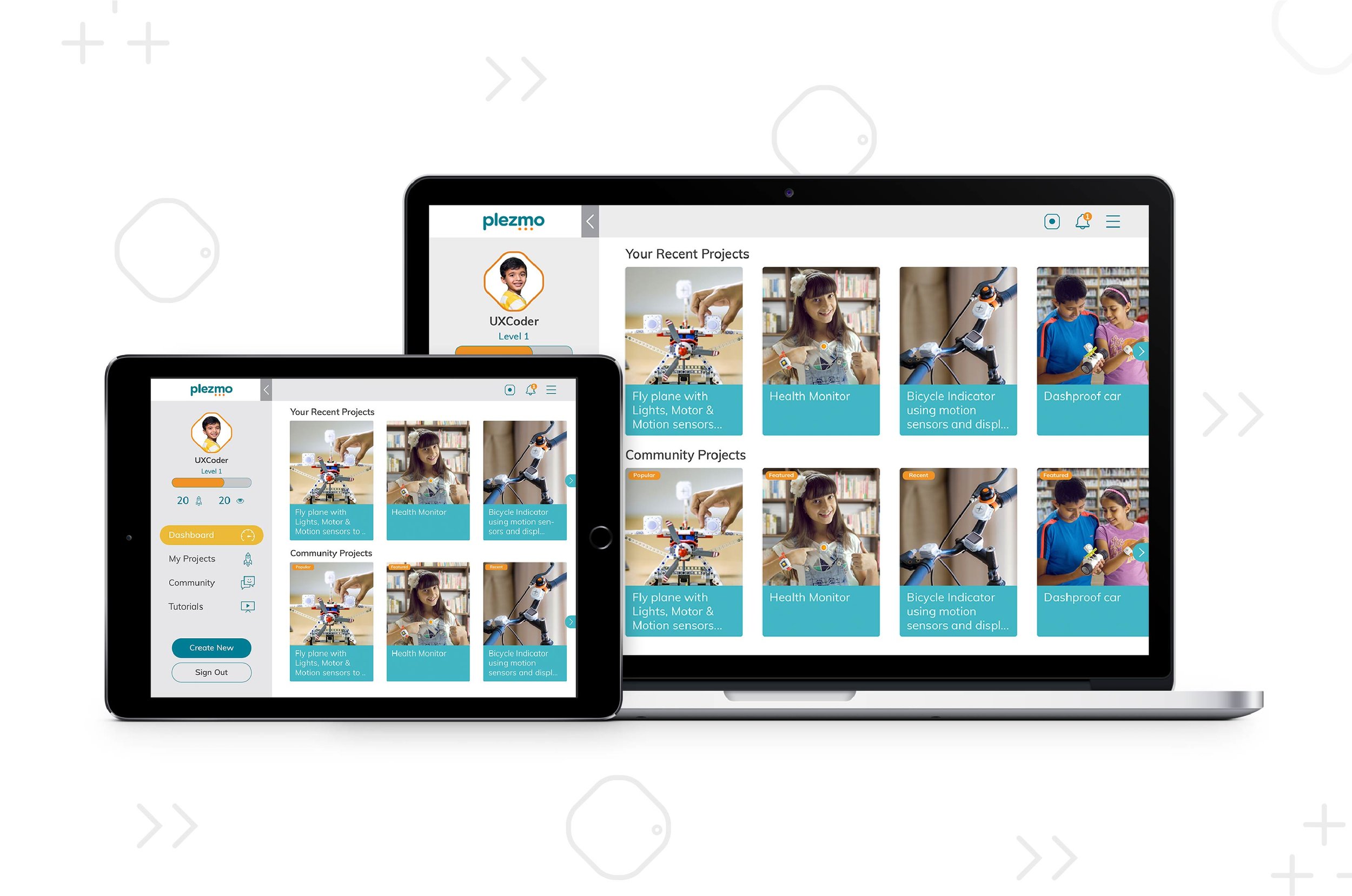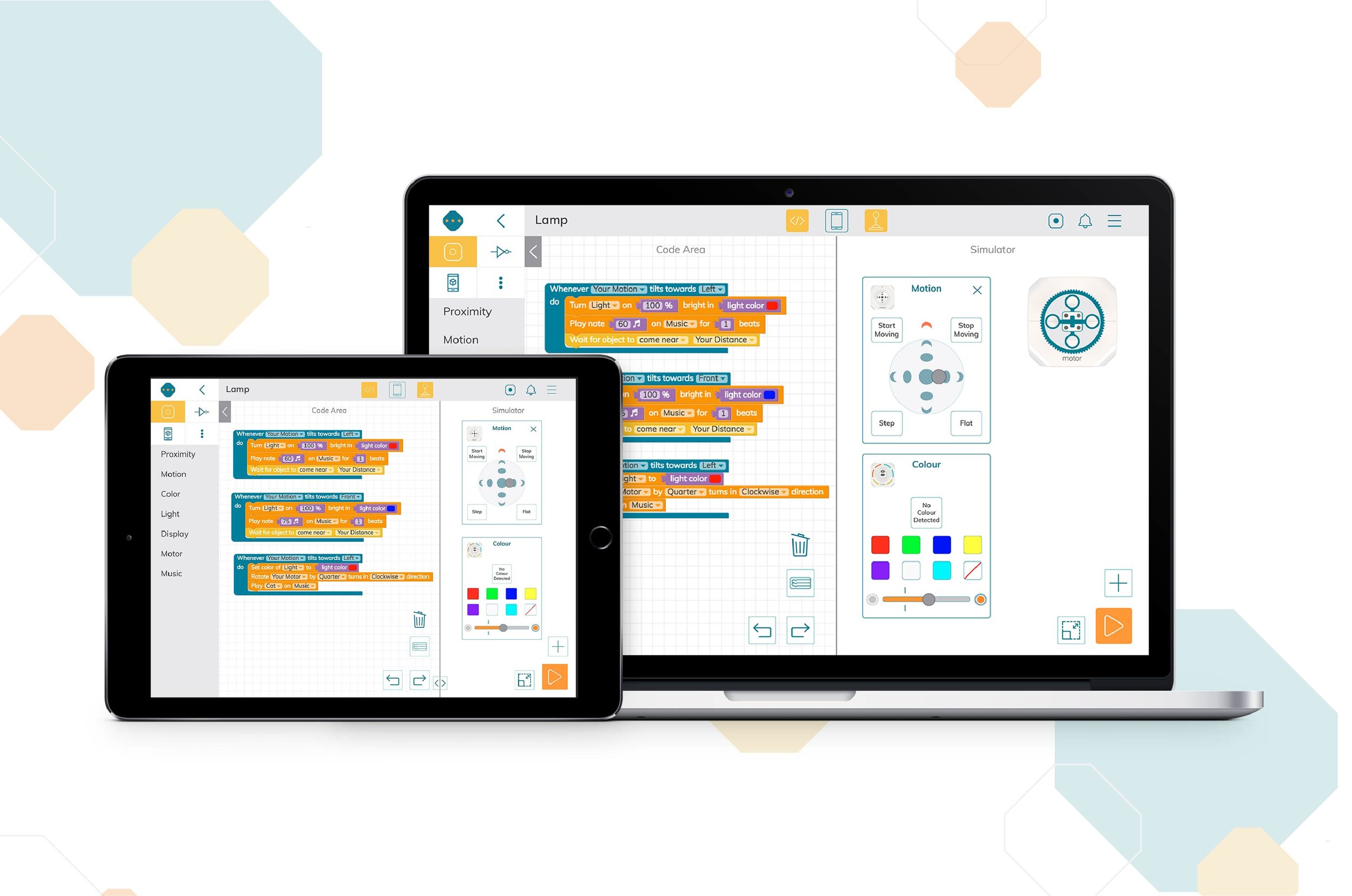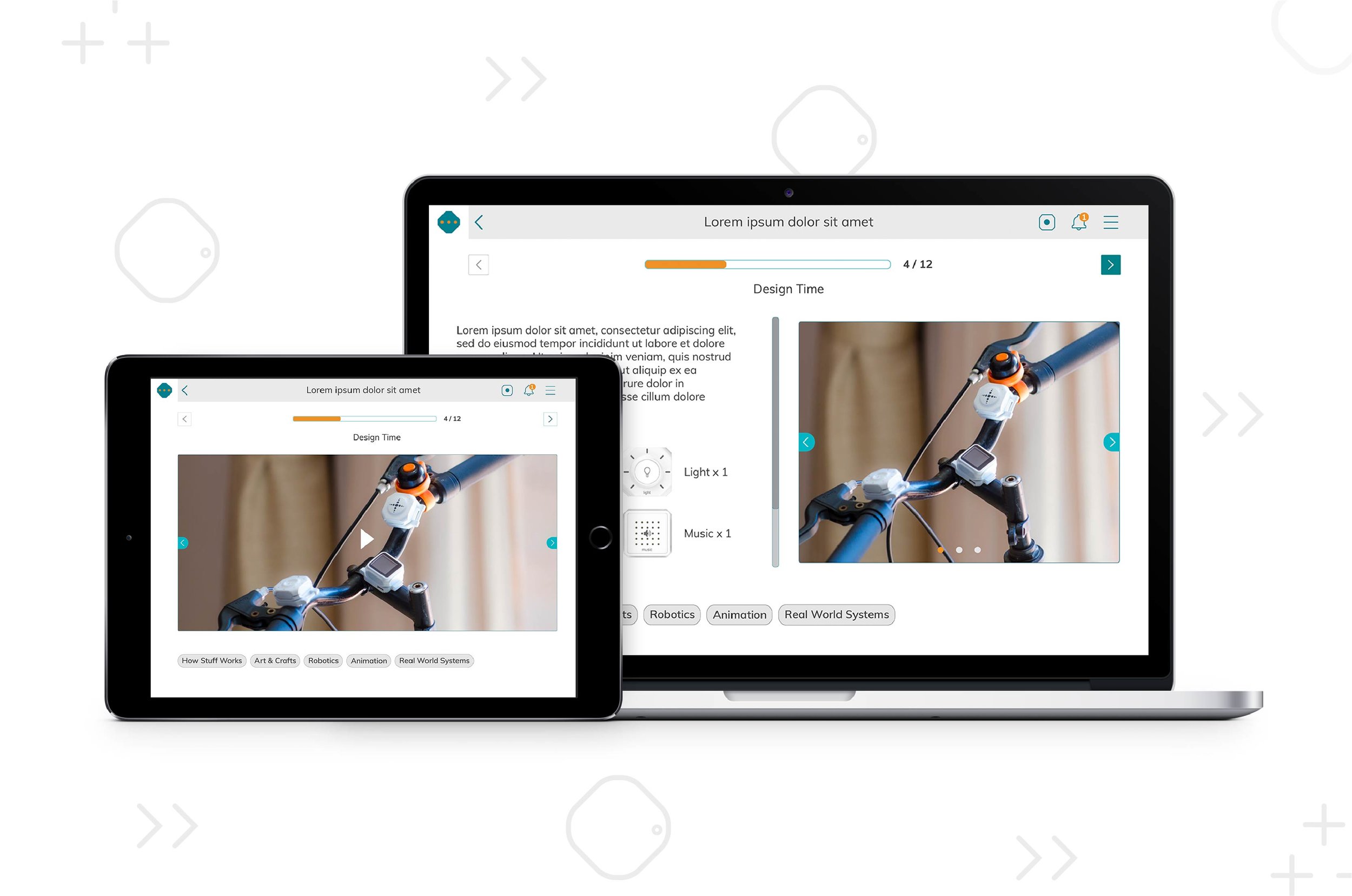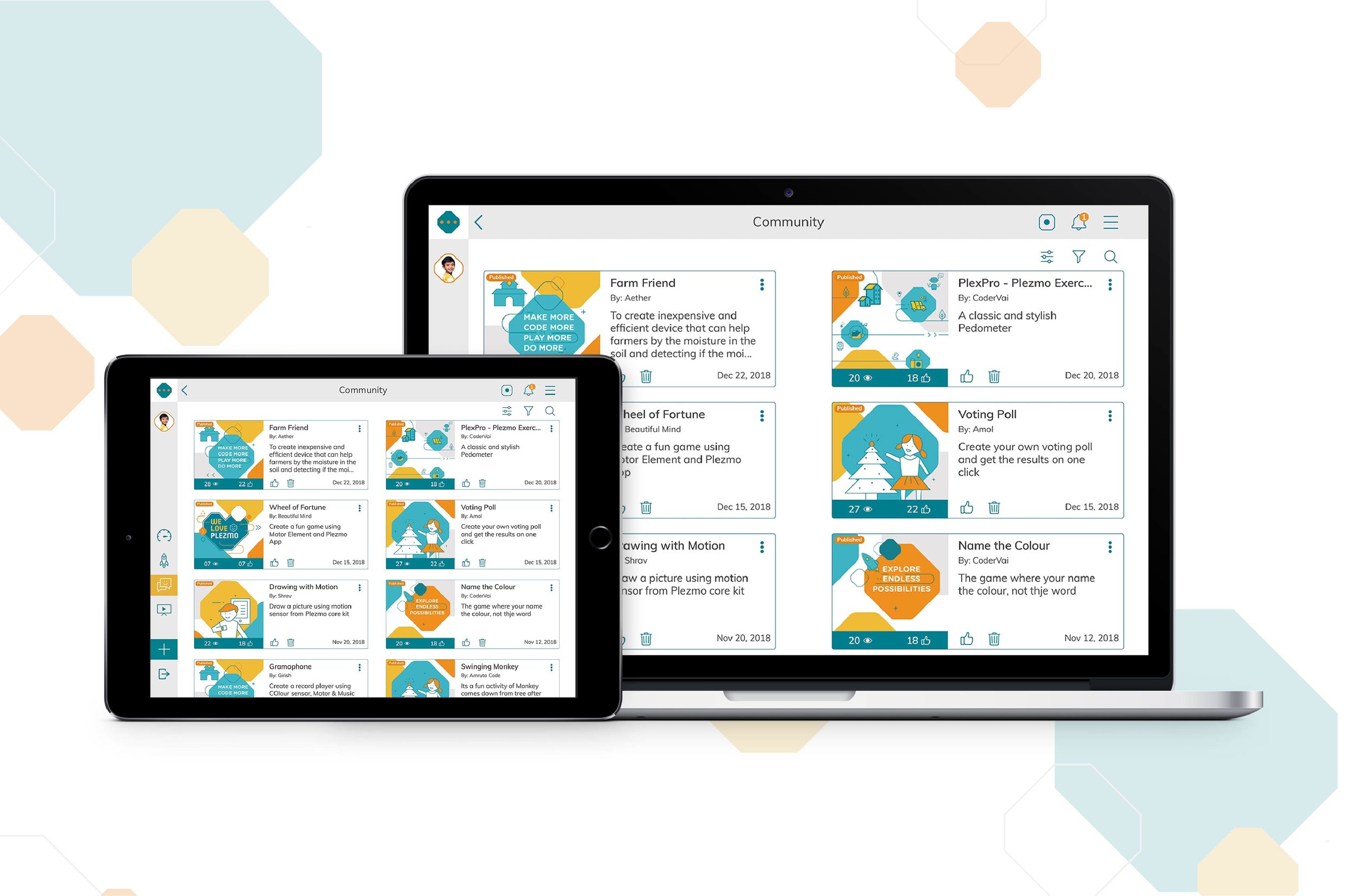 Plezmo is a platform of intelligent wireless devices and easy-to-use coding apps designed to enable children to learn coding with elements. Plezmo approached us to create a desktop & tablet based application which would wirelessly connect with the Plezmo elements and allow children to code.
We designed the application to be minimal yet impactful, in sync with the brand's visual language. With sophisticated design and encouraging visual elements, coding was made fun to play around with. We created a dashboard with an overview of Plezmo's user activities. We used a card layout to ensure seamless interactivity across all devices of varying screen sizes. Interactions were designed in a way so that the application would function equally well with click and touch devices.
The Coding Workspace was designed with simplicity and easy understanding in mind. To make visual coding simple, we established functional hierarchy over the workspace. The drag-and-drop feature enabled children to code efficiently. Background treatments were introduced to visually differentiate among sections of the workspace. Iconography & textual hierarchy were implemented to ease the information overload within the left navigation bar. Error proofing was developed in the workspace to correct mistakes in code effortlessly. The App Builder allowed children to create their own application, with easy customisation options.
Onboarding flow, along with tutorials, were added as a starting point for children just learning to code, as well as for those looking to enhance their abilities for children at beginner stage. We designed projects with complete step-by-step instructions, most of which could be integrated with Plezmo Storykits for tangible outcomes. Gamification was added to the tutorials, to engage and motivate children with the application.
We facilitated an online community for Plezmo users to upload & share their own creations with others. The application also allowed them to duplicate their own and others' creations to tweak further and develop new ones.
Element Management was designed in a way to help users connect & play around with physical elements. Informative and functional icons were positioned for easy accessibility.
The Plezmo application was redesigned with a gamified approach to encourage children to learn coding. Simplified application flows & minimalistic visual approach made coding more engaging for children. It was seamlessly integrated into the Plezmo ecosystem, enhancing the learning experience for young Makers.